David Gorham Design is a solo graphic design operation in the Worcester, MA area helping businesses and organizations visually represent themselves with consistency and clarity. David believes the best design solutions are achieved through problem solving which allows for openness to an infinite number of possible outcomes from print to digital and anything in between. Through one-on-one collaboration he delivers strong, creative communication that cuts through the noise and is in line with your company's vision. From start to finish David's process includes a mix of intellect, passion and instinct resulting in a range of projects that come from the head, heart and gut.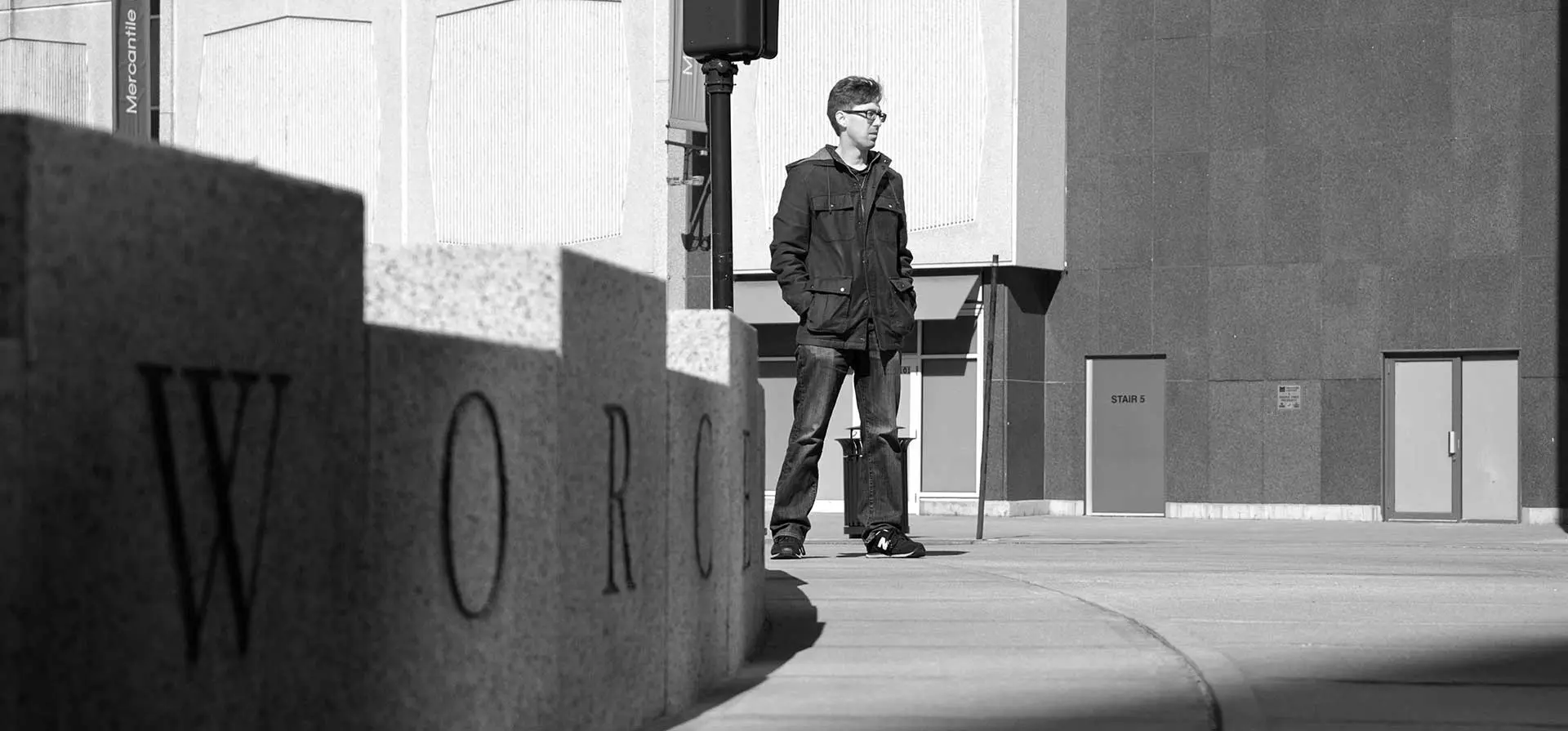 David Gorham has been designing professionally since 2006 and unprofessionally since age five. In addition to running his design practice, David is Creative Director for Masterman's Safety and Industrial Supplies in Auburn, MA where he is in charge of maintaining the company's visual identity from print to online.
After earning his BFA from UMass Dartmouth, he got his start in newspapers and print advertising at one of New England's largest independent ad agencies. He then spent five years working for a banner and sign company producing marketing, promotional material and identities for a variety of restaurants and small businesses throughout the country, most notably Subway franchises.
David is a current member of the advisory committee for the Interactive Media program at Quinsigamond Community College in Worcester where he also holds an associates degree. Other accolades include a perfect attendance award from high school, a certificate of cake decorating and a Little League good sport award. He has also played on the same stage as the Rolling Stones…thirty years after they did.
When David is not designing, he is still thinking about design since it's around us everywhere we go. Whether he's playing guitar, hiking local trails, traveling or spending time with his wife, dog and family, he's thankful for these outside influences that help feed his work and improve the world around him.